What Are Le'vive Slim's Benefits?
Fat Burner

Ingredients like green tea and garcinia cambogia increase metabolism and energy, promoting the elimination of fat.

Pre-Workout Use

Le'vive Slim can be the perfect pre-workout drink as it boosts energy and endurance levels, helping you achieve your exercise routine.

Increased Mental Clarity

Green tea aids in keeping your focus, while maca properties help clear the mind and improve information retention.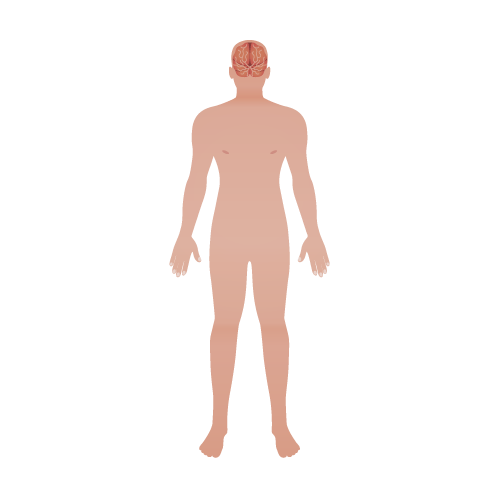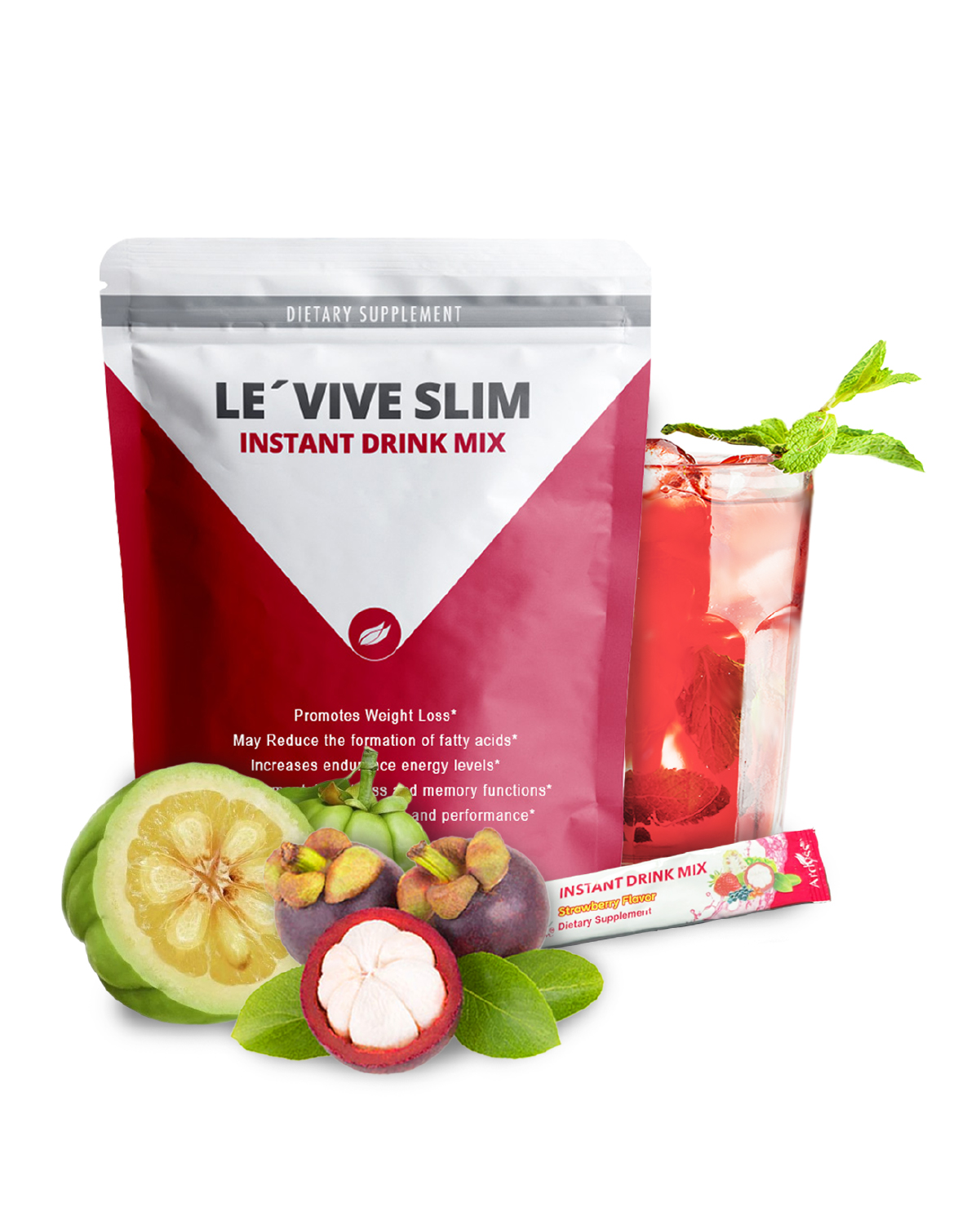 Main Ingredients
Garcinia Cambogia

Helps the body feel full throughout the day, increases endurance levels during exercise, and prevents early exhaustion.

Green Tea

Boosts energy metabolism, has anti-inflammatory properties, and enhances working memory and cognitive functions.

Maca

Known as an energy booster and endurance enhancer during exercise, improves mood, and promotes learning and memory functions.

Mangosteen

A good source of fiber that helps stabilize blood sugar and improve diabetes control.

Açaí

This superfood berry improves brain function, cholesterol levels, and cardiovascular health, and fights oxidative stress caused by free radicals.

Ginseng

Provides beneficial antioxidant and anti-inflammatory properties and boosts the immune system.
Why Drink Le'vive Slim?
Weight Management

Reduces bloating, promotes endurance energy, and aids in fat burning during exercise.

Pre-Workout

The energy provided by Le'vive Slim is perfect for starting your workout session.

Healthy Nervous System

The ingredients in Le'vive Slim improve focus, memory, and learning function.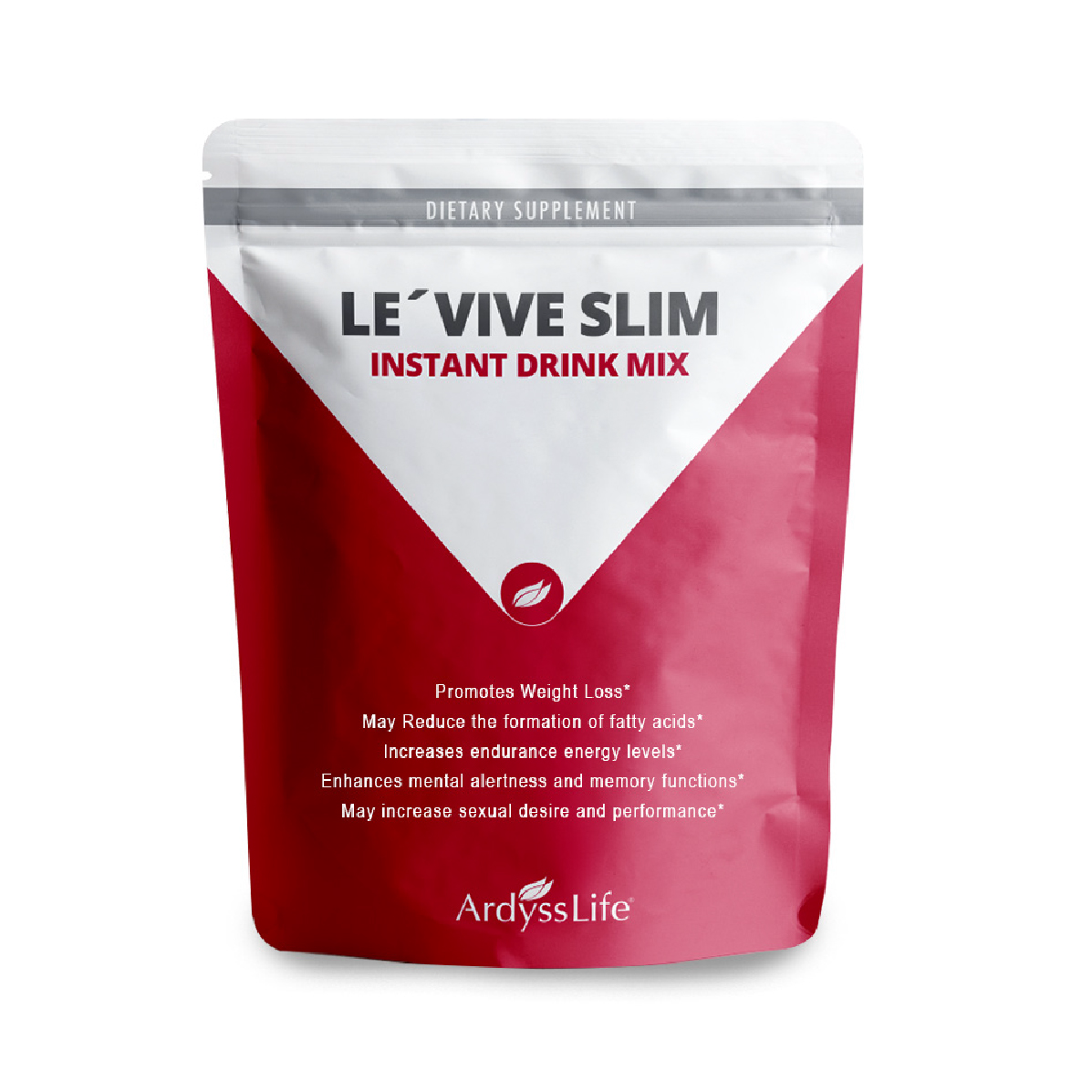 ---
How to take
Add 1 sachet (13g) of Le'Vive Slim to 8 oz of cold water and shake vigorously.
---
*These statements have not been evaluated by the Food and Drug Administration.
*This product is not intended to diagnose, treat, cure, or prevent any disease.