What are Cran Aloe's Benefits?
Optimal Digestion

Stop uncomfortable bloating with Ardyss' Cran Aloe's ingredients; excellent aids to regulate and balance your gut.

Healthy Heart

Cranberry's antioxidants may reduce risk factors for cardiovascular diseases, balancing blood pressure.

Prevent Urinary Tract Infections

Find properties that may lessen the risk of bladder (cystitis), urethra (urethritis), or kidney infections.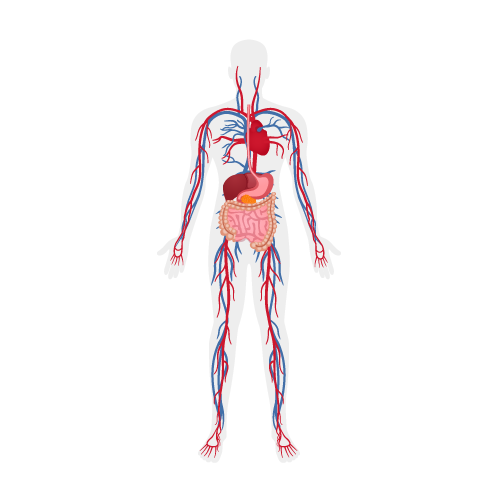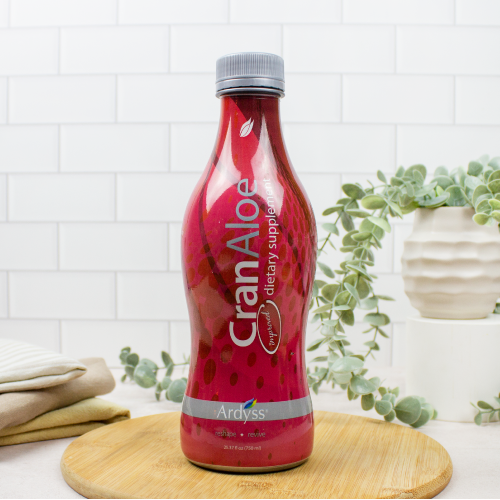 Main Ingredients
Apple

High in Vitamin C, apples help boost our immune system, improve gut health, support weight loss, and are heart-healthy.

Cranberry

Considered a superfood because of its nutrients and antioxidants that prevent urinary infections and help control blood pressure.

Aloe Vera

Very functional for those who have diabetes, with antibacterial properties that help accelerate wound healing and lower cholesterol.

Elderberry

It helps lessen stress, protect your heart, and can also be used to prevent cold or flu symptoms.

Blueberry

Description

Ponit

An antioxidant and energy-boosting fruit that helps prevent age-related degeneration.
Why Drink Cran Aloe?
Immune Booster

Cran Aloe is a good source of Vitamin C that strengthens the body and helps prevent seasonal flu and other illnesses.

Optimal Stomach Health

Help Your Tummy Absorb Food Nutrients Correctly and Protect the Flora to Prevent Stomach Ulcers.

Anti-Aging

Berries are known for their powerful antioxidant properties, which help slow down the aging process, such as wrinkles, age spots, and more.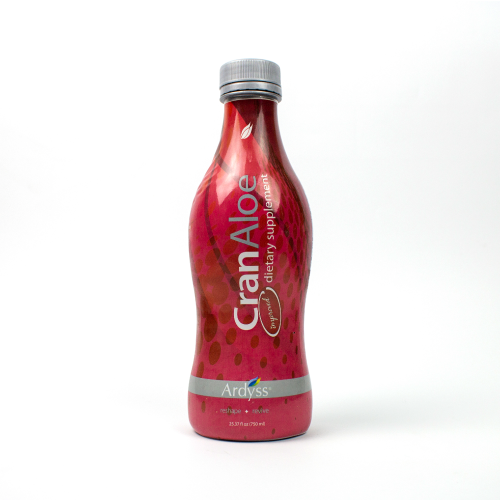 ---
How to take
Mix 2 tablespoons in 8 oz. of water.
Refrigerate once opened.
It can be taken in the morning, afternoon, evening, before, during, or after meals.
For gastritis, it is best taken in the morning before breakfast and at night before sleep.
---
*These statements have not been evaluated by the Food and Drug Administration.
*This product is not intended to diagnose, treat, cure, or prevent any disease.